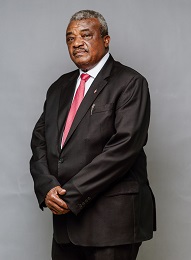 DOCTOR EDMUND MNDOLWA
Board Chairman
Dr. Edmund Bernard Mndolwa has over 40 years' experience in auditing. Dr. Mndolwa has an immense interest and built expertise in tax, strategy, corporate governance, banking and finance and policy formulation. Dr. Mndolwa holds a Master of Business Administration degree from Mzumbe University and a Doctorate of Philosophy (Finance) from the Commonwealth Open University. Dr. Mndolwa is a Fellow of the Chartered Association of Certified Accountants, a Certified Fraud Examiner and having successfully completed the Corporate Governance Course conducted by the Commonwealth Association for Corporate Governance, Dr. Mndolwa is eligible to be appointed a director in any company in the Commonwealth. Dr. Mndolwa is a former partner at Deloitte and a former partner at PwC and is currently a partner at Globe Accountancy Services. Dr. Mndolwa has previously served as Board Chairman at National Insurance Corporation, Board Chairman at KCB Bank Tanzania and Board Chairman at TPB Bank shortly after it began operations as Tanzania Postal Bank. Dr. Mndolwa has served as Vice Chairman of Consolidated Holdings Company, and has been a Board Member at both the National Bank of Commerce and the Public Procurement Regulatory Authority. Dr. Mndolwa is currently Chairman of Jumuiya ya Wazazi in the Chama cha Mapinduzi.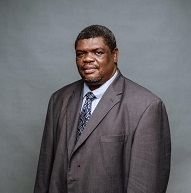 MR. SEIF SHAABAN SEIF
Board Member
Mr. Seif Shaaban Seif (1969) Tanzanian - represents the Revolutionary Government of Zanzibar and works as a Commissioner of Public Investments and Stock Verification in the Ministry of Finance, Revolutionary Government of Zanzibar. Mr. Seif has a Post Graduate Diploma in Tax Management and an Advanced Diploma in Tax Management, both from The Institute of Finance and Management. Mr. Seif has vast experience on Tax issues, he has attended various courses, workshop and short courses inside and outside the country on TAX, Value Added Tax and Revenue collection.
MR.AMAN MATHEW NGAGA
Board Member
Mr. Aman Mathew Ngaga represents the POSTA NA SIMU SACCOS where he has over ten years experience as Chairman of the Supervisory Committee and is also a Board Member. Mr. Ngaga holds a Master of Business Administration degree in Finance and Banking from Mzumbe University and a Bachelor of Science degree from Makerere University. Mr. Ngaga currently works for Tanzania Telecommunications Company Limited as a Revenue Assurance Analyst and Credit Controller with experience in budgeting, investment analysis, financial planning and credit management.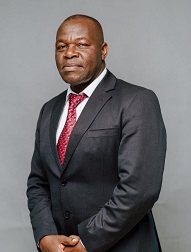 MR. GILBERT WILLIAM CHAWE
Board Member
Mr. Gilbert William Chawe represents the Public Service Social Security Fund where he works as the Director of Information and Communication Technologies. Mr. Chawe has Masters of Science in Information Technology and Management.
MR. BEZIL PROTAS EWALA
Board Member
Mr. Bezil Protas Ewala represents Workers Compensation Fund (WCF) where he works as Director of Finance, Planning and Investments. Mr. Ewala has Masters in Business Administration – Finance. Mr. Ewala is a Certified Public Accountant (CPA T) ACPA.